News
5 January 2018

The Gerbode Group's Work Featured by Physical Review

Professor Sharon Gerbode's work on manipulating grain boundaries in colloidal crystals is featured at the APS website. Check it out!
1 December 2017

Brian Shuve named KITP Scholar

Brian Shuve has been named one of the eight KITP Scholars for 2018–2020. The KITP Scholars Program of the Kavli Institute for Theoretical Physics at the University of California Santa Barbara supports …

…more news
Why study physics at HMC?

Critical mass, for one thing. We have a large enough department to support a variety of research projects and enough majors to give you great odds of connecting with an excellent group of study buddies.
Can I participate in research?

Definitely! With 13 full-time faculty members, research activities in the department investigate quantum information, defects in colloids, laser-based fusion, thin-film magnetic systems, plant biomechanics, …
Where do our students go?

Somewhat more than half of physics majors head immediately to graduate school for PhDs in physics or related disciplines. The others find jobs as engineers, software developers, research assistants, data …
What can you do with a physics degree?

What's a physics degree from HMC good for? Plenty. But don't just take our word for it. Listen to what our alumni say.
What about the physics curriculum?

By design, the physics curriculum is lean enough to give physics majors an unconstrained elective each semester. With nine options, including astrophysics, biophysics, chemical physics, education, geophysics, …
What physics is in the HMC Core?

Core physics begins with Special Relativity, which beautifully illustrates how careful reasoning from simple premises can teach you an incredible amount about how the world actually works—even if it isn't …
| | |
| --- | --- |
| | Students |
| | |
| --- | --- |
| | Faculty and Staff |
| | |
| --- | --- |
| | Weekly class schedule |
| | |
| --- | --- |
| | Courses |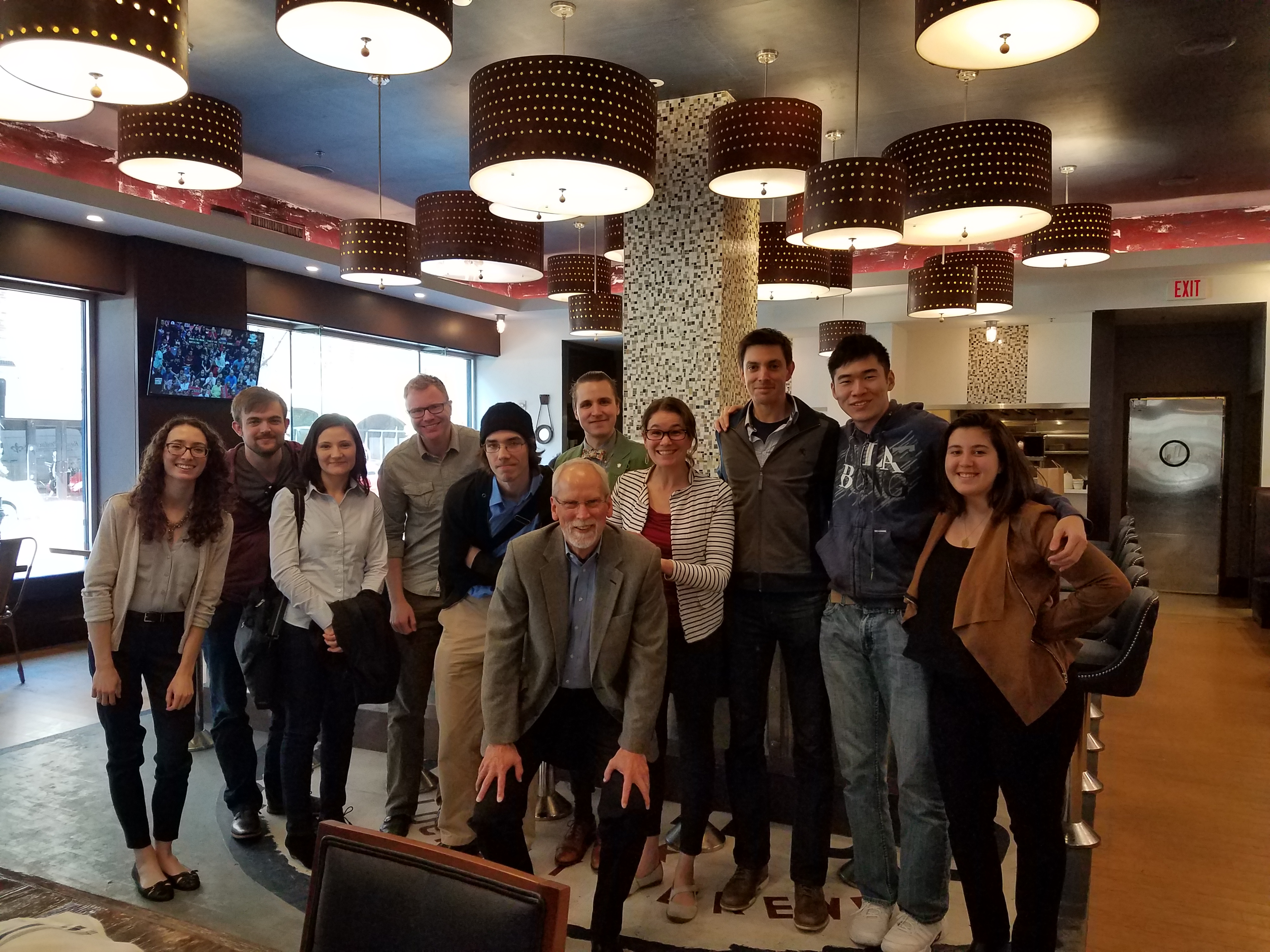 | | |
| --- | --- |
| 14 March 2017 | HMC Past, Present, and Future (?) at the APS March Meeting |