News
24 May 2023

Lucien Tsai ('24) Wins Astronaut Scholarship

Congratulations are in order to Lucien Tsai for winning a 2023 Astronaut Scholarship. Lucien joins a very accomplished group of HMC physicists who have won Astronaut Scholarships. Lucien thrives on research …
24 April 2023

Eldred Tubbs dies 10 days before his 99th birthday

Eldred Frank Tubbs, a long-time resident of Claremont, died March 21, 2023. He was born March 31, 1924 in Buffalo, New York. His parents, Frank K. Tubbs and Ruth A. Stone, were both descended from early …

…more news
Why study physics at HMC?

Critical mass, for one thing. We have a large enough department to support a variety of research projects and enough majors to give you great odds of connecting with an excellent group of study buddies.
Can I participate in research?

Definitely! With 13 full-time faculty members, research activities in the department investigate quantum information, defects in colloids, thin-film magnetic systems, plant and animal biomechanics, cosmic …
Where do our students go?

Somewhat more than half of physics majors head immediately to graduate school for PhDs in physics or related disciplines. The others find jobs as engineers, software developers, research assistants, data …
What can you do with a physics degree?

What's a physics degree from HMC good for? Plenty. But don't just take our word for it. Listen to what our alumni say.
What about the physics curriculum?

By design, the physics curriculum is lean enough to give physics majors an unconstrained elective each semester. With nine options, including astrophysics, biophysics, chemical physics, education, geophysics, …
What physics is in the HMC Core?

Core physics begins with Special Relativity, which beautifully illustrates how careful reasoning from simple premises can teach you an incredible amount about how the world actually works—even if it isn't …
Our Values

The Harvey Mudd College Physics Department recognizes the value, dignity, and humanity of every member of our community. We strive to conduct ourselves with honesty and integrity. We commit to building …
| | |
| --- | --- |
| | Students |
| | |
| --- | --- |
| | Faculty and Staff |
| | |
| --- | --- |
| | Weekly class schedule |
| | |
| --- | --- |
| | Courses |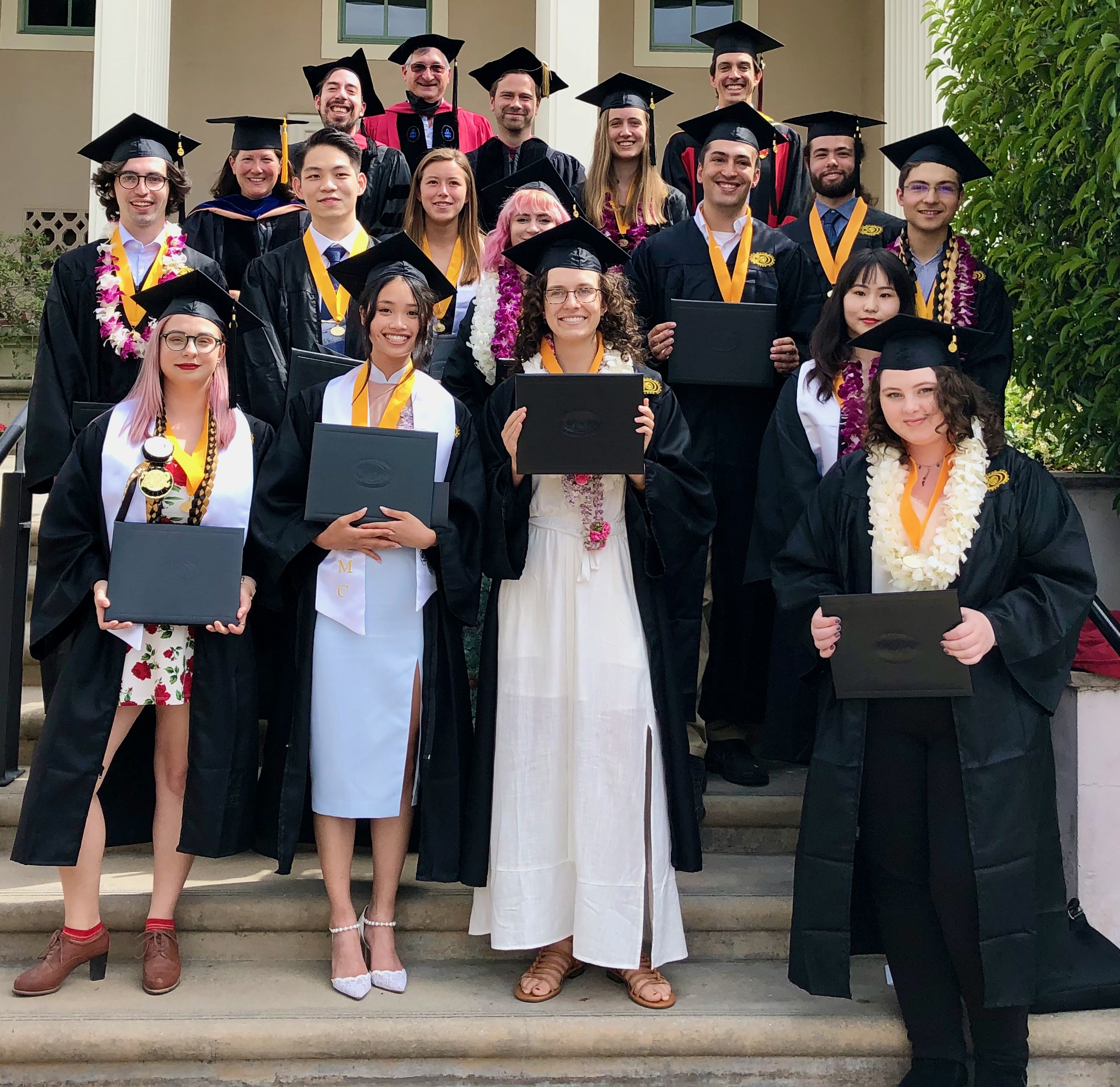 | | |
| --- | --- |
| 15 May 2022 | Despite two years of pandemic interruptions, we are proud to have graduated the class of 2022 who triumphed despite great obstacles. We are very proud of the great accomplishments of the class of 2022 and look forward to hearing about their exciting work as they enter the workforce and an impressive array of graduate programs. |