What do some our alumni say about their education at HMC?
Joseph Thywissen ('94)
Harvard University
Congratulations on the department's recent vigorous activity! It sounds great in that it provides more research opportunities for undergraduates....
Jan. 1, 1997
Ralph Castain ('76)
Eaton Corporation
Probably the most useful part of my education has been its broad nature, and that's where HMC has contributed the most. I have to pull in a wide variety of areas, and am continually surprised at the lack of breadth I find in those educated at the larger state universities. I guess HMC provides a wider education than you realize as you go through it.
Jan. 1, 1997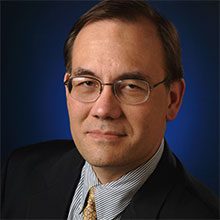 Scott Pace ('80)
George Washington University
Physics majors can certainly go on to do all kinds of strange things, even public policy and international affairs:
Physics training has been an invaluable aid throughout my career despite my grade in quantum mechanics. : >

Sept. 1, 2012
Nate Cook ('95)
IvyMax
My Mudd education has been indispensable for this job. My attitude towards science has been the single most important strength, and I know that my years at Harvey Mudd contributed positively and greatly to that attitude.
Jan. 1, 1997